Hire a Graphic Designer Online (9 Things to consider)
Hire a Graphic Designer Online
The role of a graphic designer has become more prevalent than ever over the past few years. Many look to hire a graphic designer online, and it is important to make sure that he is skilled and professional. The service offered can offer several benefits – from logo design and improved promotional material to a more aesthetically pleasing website, and enhanced content.
Consequently, it is very important to make sure that you consider certain key factors prior to hiring a graphic designer. Here are some guidelines you should bear in mind:
Important Skills
It is best to check the types of skills a graphic designer has. There are certain key skills that are important, including, knowledge of web design tools like CSS and HTML, and software tools like Photoshop and Adobe Illustrator. A professional graphic designer should also be knowledgeable on basic design elements, UI/UX, branding, different typefaces and typography.

Hire a Graphic Designer Online
Experience
when you browse through different graphic designers online you should check what type of experience they have, so as to ensure that it matches what you require. You should be able to find a detailed portfolio of the graphic designer delineating the various experiences he or she has in graphic design, and the number of years that back him or her up. A portfolio will also provide you with a good idea of the designer's level of creativity and artistic skills.

Hire a Graphic Designer Online
Interaction
A good graphic designer will place a great deal of importance on communicating well with a prospective client. Understanding what the client needs and expects is the initial phase of such a service. Hence, good communication skills and a willingness to discuss key issues and requirements with the client are imperative factors. You need to make sure that the graphic designer you hire is able to understand your marketing needs according to your brand's position.
Reviews
You should look up reviews past clients may have posted about the particular graphic designer so as to see what they had to say about the designer's services, level of professionalism and any other feedback.
Timelines and revisions
It is a good idea to discuss in advance the submission timeline for the project assigned, as well as the revisions that may be required over time. An experienced graphic designer will most likely offer your progress reports regularly and be willing to discuss any changes that you may require.

Hire a Graphic Designer Online
Pricing
You probably have a particular marketing budget for your project in mind already. A proposal and a price quote should be provided by the designer upfront. The mode of payment with the graphic designer that you hire should also be discussed beforehand. It is important that you are provided with a clear idea of the costs involved. While finding the cheapest graphic designer may sound appealing, make sure you consider the fees in relation to the designer's level of experience, skills and other important aspects that can affect the final quality of the service provided.
Specialities & Style
Most graphic designers online will have their particular specialities. Some designers are better or more inclined towards a particular type of design or medium than others. There are different design specialities, such as web design, print design, illustration, book formatting and cover design, visual branding, and product design. So understanding what the particular designer specialises in will help you to choose better. It is also important that you identify your specific needs and expectations prior to starting your search for a graphic designer.
Design process
You may wish to ask the designer for the design process that will be utilised. Will there be a period of researching the target market, and then follow up with design sketching, the type of computer aided design used, and when will you be given the chance for review.  Every designer works differently and it is a good idea to have at least an overview of how things will work out.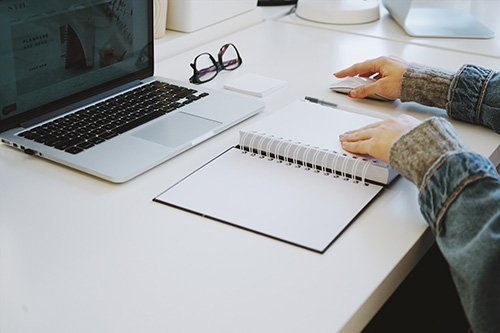 Hire a Graphic Designer Online
Personality
Since you will be working closely with your graphic designer online for a certain period of time until the project is completed, it is a good idea to make sure that you can connect well with him or her. Hence the level of professionalism may also need to be considered in relation to the personality and ease of communication of the designer.
Conclusion
Graphic design is a professional field, and the creation of effective visual content that can clearly communicate what you wish and leave an imprint, is not that easy. There are various things that need to be taken into consideration, and consequently, you need to make sure that when you look to hire a graphic designer online, you carry out a thorough search so as to find one who is skilled, experienced, and approachable.
I hope you find useful some of my design tips, I also recommend you to read my other posts in my blog at this link.
If you would like to hire me as a Freelance Graphic Designer, do not hesitate to contact me.
Best of luck!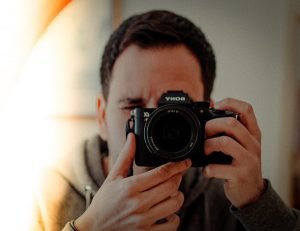 Please consider joining my newsletter or follow me on  social media if you like my content.
Hire a Graphic Designer Online