web design services-louth-dundalk-ireland
Web Design Services in Dundalk Co.Louth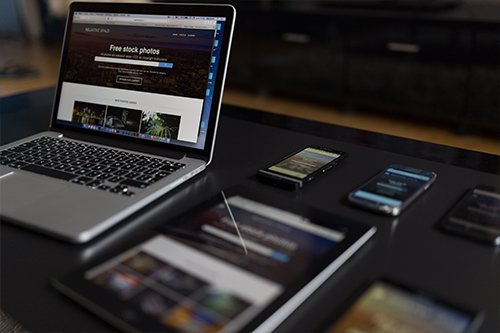 If you are searching for a Freelance Web Designer to help you with graphics for your business, you are in the right place. I am a graphic designer with more than 10 years of experience, do not hesitate to contact me if you need my help.
On this page, I will explain to you the advantages of professional web design services for your company. Good web design helps any well-established standard business to be successful. To design a web by oneself is never easy, you can find many cms wed design services that are easily accessible where you can drag and develop a website for your company but if you don't have experience and you don't have the knowledge and strong eye for detail, you will run into problems that's why you need the help of professional web designers.
ADVANTAGES OF PROFESSIONAL WEB DESIGN SERVICES FOR BUSINESSES
Search Engine Optimization
Good website design will assist by boosting your site post in search engines which all incorporate in the engine optimization process. A good web design will broadcast your business by acting as a form of advertisement anywhere on any internet device when searched due to the quality content.
Increased Sales
The positive side to a good web design is the rise in income. When your website is well designed with great content, it will draw in more visitors then the visitors will be turned into prospects. This will benefits your business and lead to an improved market.
Credibility
There is huge competition in online marketing and all the markets are saturated. As a business owner, your brand has to be the best and to achieve this, a good website and professional will be needed. The website has to be well up to date designed with unique content and engaging website copy. This will make your business website stand out.
web design services-louth-dundalk-ireland
Makes a Strong First Impression
An amateur website can look unprofessional. Hiring a professional freelance web designer will guarantee quality work. When people see a nice website, it will make a good and positive first impression. It will prompt them to do business with you.


web design services-louth-dundalk-ireland
Better Google Rankings
If a website design is not updated or improved from time to time it will affect the search engine ranking.  All the websites need to be responsive and follow all the requirements from google. The work and time invested in your website are known by Google. To rank well, you need to do well with your website and with professional web design services you will be sure to rank well with a fast website.
Limit your Bounce Rate
The good side to having a good web design is to decrease the chance of having a bounce rate on the website. The design can make them go further into your site allowing them to check your products or services. When a visitor leaves just after viewing the homepage without going further is called a bounce. To make them go further, a good web design can prompt them.
Brand Consistency
A professional website design organization will know what your brand entails that are font, colors, logo. They will know how to maximize these resources on the website to create the right image for your company. Website created by DIY(do it yourself) or novice will not look well standard, and they tend to use colors that will flow well with your brand identity. All this can result in a negative client experience. It can affect your value, and it is bound to send these prospects who are now on your site over to you.
In case you will need a webpage soon, good web design is essential. Try not to allow yourself to mistake a cheap website design service for a decent deal. You get what you pay for. It's great to ensure that you're working with a top-quality designer.
If you want to enjoy all these advantages for your business and you need my help, please contact me and I will be happy to help
web design services-louth-dundalk-ireland