photo editing services-louth-dundalk-ireland
Photo Editing Services in Dundalk Co.Louth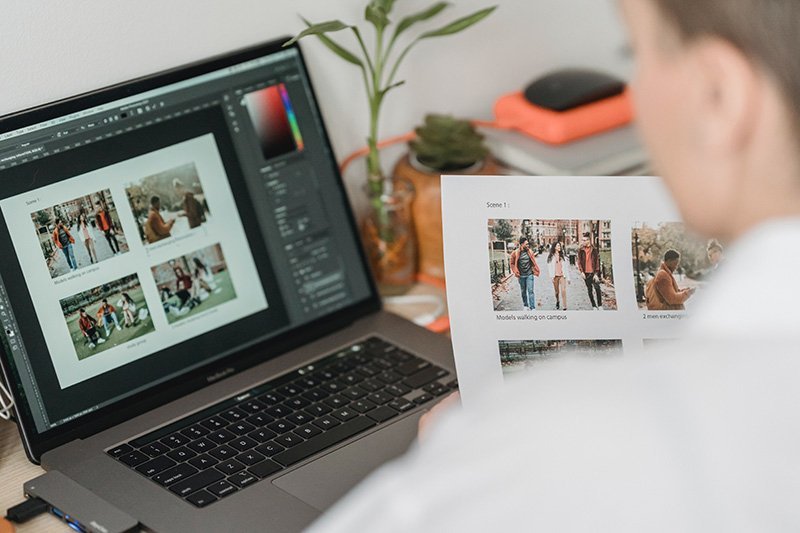 If you are searching for a Freelance photo editor or photographer to help you optimize images for your business, you are in the right place. I am a graphic designer with more than 10 years of experience helping small and big businesses, do not hesitate to contact me if you need my help.
When I am optimizing pictures I always adapt to the look & feel of the companies and my clients. Good Photo editing needs to be brand-focused, enhancing colours, adjusting exposure, clear out any image that is not wanted, or adding photo effects to make your pictures unique. The editing process involves moodboards, revision,  and changes done on any image to bring out a right, steady, precise, and perfect work. My photo editing services will have the following: 
Top Quality. 

Speed to meet your deadlines.

Good price.
CREATIVE PROCESS AND STEPS I FOLLOW DURING PHOTO EDITING
1. Moodboards
First of all, we need to ensure that your photography is relevant and brand-focused. We need to establish the look & feel for your brand and the goals and the final purpose for your photos first. After these mood boards, I will create a concept and a theme to implement in the pictures and we will start editing.
2. Photo Editing
I will start to edit your photos following the creative idea and the briefing we discussed in the previous point. My photo editing services include colour correction and colour grading. These are added to get unique and appealing pictures for your customers to enjoy.
The most important and part of telling a story and making a good photo is the composition and editing phase. When your photo lacks good editing, the real story you want to pass across will not be fully interpreted on screen. 
3. Photo Color Correction and Color Fixing
I use Adobe Lightroom, Adobe Photoshop, and Camera RAW to edit your pictures. Depending on your requirements I will use a mix of both software to satisfy your needs ensuring high quality in my work. Ideally, you should supply the RAW Images to ensure the best quality, if you don't have RAW files we can organize a photoshoot to meet your business needs.

photo editing services-louth-dundalk-ireland
If you like my creative process and you need my photo editing services for your business, please contact me and I will be happy to help