social media services-louth-dundalk-ireland
Social Media Services in Dundalk Co.Louth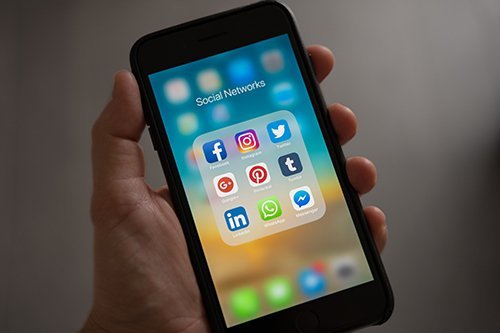 social media services-louth-dundalk-ireland
If you are searching for a graphic designer to help you with your social media and marketing strategy, you are in the right place. I am a graphic designer with more than 10 years of experience helping brands around the world, do not hesitate to contact me if you have any questions and if you are interested in my services.
To market your business through Social media requires creativity and strategy. 98% of business owners get to engage in social media while few only make it well from it because they know how to maximize the benefit of the media for their gain. However, not all businesses know about the advantages of social media marketing. Indeed, half of the owned companies aren't into social media to promote and market their business. Even the concern issue is that an extra 25% don't plan to make use of social media even in years to come.
4 ADVANTAGES OF SOCIAL MEDIA MARKETING FOR YOUR BUSINESS
1. Increased Brand Awareness
Social media is an advanced and more efficient digital marketing technique that can give out the best content and promote, showcase your brand. Social media will help increase and build the image of your business since everyone uses social media. It can get and can be seen by anyone. If people view your content, it will improve brand image and help setting down the legality as a business. Each content that is posted will be seen and with another group of people that can lead them to turn out to be possible clients, and the more individuals who think about your business, the better.
2. Better Customer Satisfaction
Social media is meant to pass information and can be a place to meet others. Creating awareness for your business through this is useful in humanizing your company. Customers will know they will get a personal reaction from your company instead of an automatic message. As a business owner, if you accept and reply to each comment and review, this shows you care about your clients and customers, and you are ready to fill into their request. This will create a strong relationship between your organization and customers.

social media services-louth-dundalk-ireland
3. Improved Search Engine Rankings
When you post any of your business on any social media, you tend to get some website traffic. But to make this happen, you will have to make some effort.  Search engine optimization is useful for getting a good rank which will pave the way to acquiring traffic to your business site. If your business rank first in the search engine, this will keep on giving positive outcomes for your business. Social Media Marketing it is really important for your SEO rankings and SERP.

social media services-louth-dundalk-ireland
4. Higher Conversion Rates
Your business gets more chances for conversion if your business is quite known. Each blog post, picture, video, or comment reviews may allow customers to check out your sales site, and the more people, the more traffic on your site. When marketers get to share their content, feedback, and posting status with social media marketing, all this will become what your business stands for. Most business owners know that having the time to create a good relationship with customers has a beneficial effect on the market. The more they like it, the more they purchase. Leaving a good outcome on your sales. When your customer or visitors checking your page have a good first impression about your market, it will be hard for them to forget about your service.
Conclusion
Social media marketing it is key for any business and has many benefits if you implement graphics and branding consistently across all your platforms and you listen to your audience. Fill out your business' information and post some unique content to start gaining customers.
If you want to enjoy all these advantages for your business and you need my help with social media marketing, please contact me and I will be happy to help
social media services-louth-dundalk-ireland